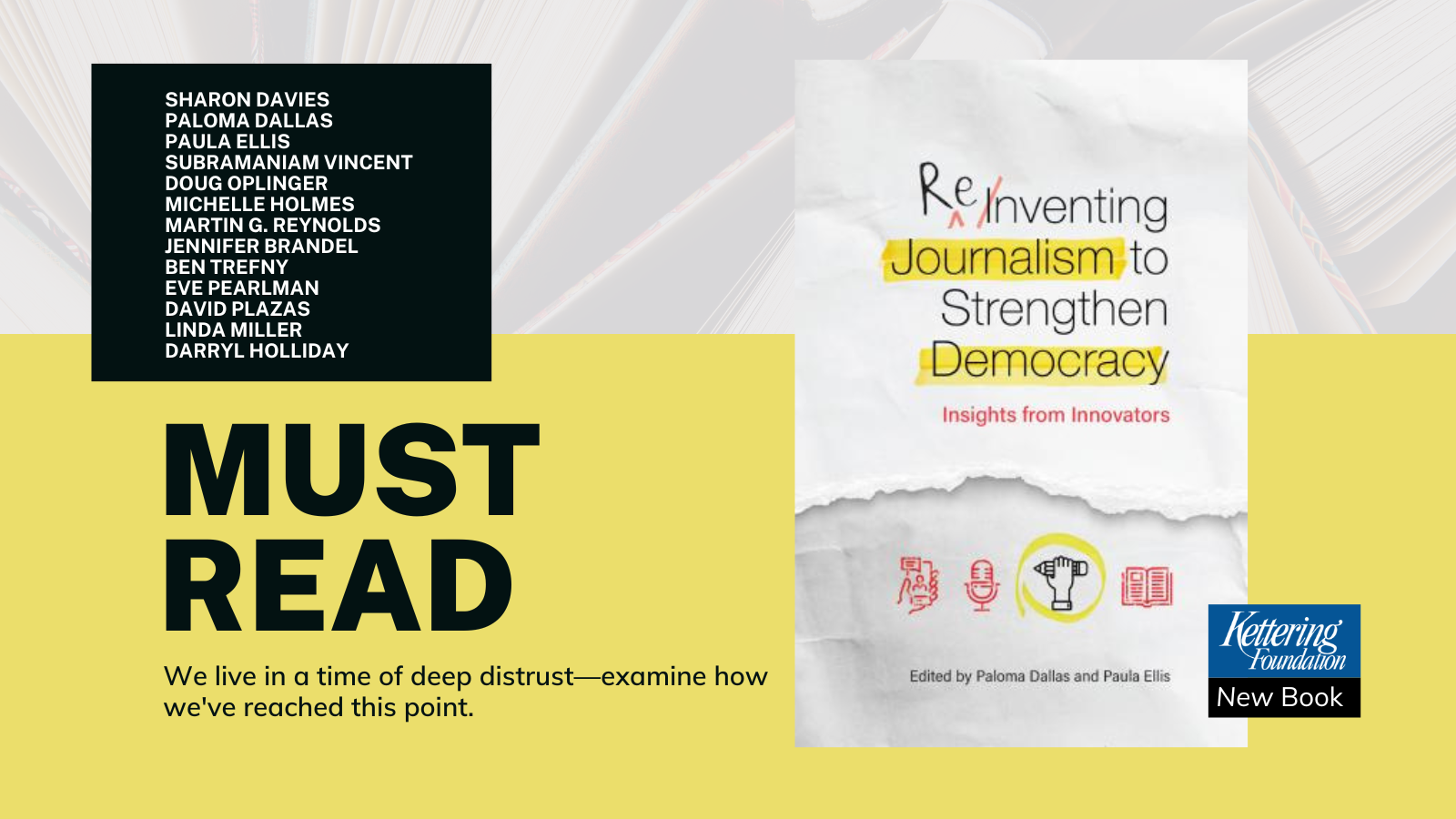 NEW BOOK RELEASE — From the Kettering Foundation website: We live in a time of deep distrust―of each other, the media, and institutions of all kinds. In this volume of essays, innovative journalists from newspapers, public radio, civic media groups, and new media collectives examine how we've reached this point. The loss of newspapers and fracturing of the information ecosystem have weakened our sense of a shared identity, but many people have long felt excluded, misrepresented, and unable to see themselves and their experiences reflected in news reporting. These essays highlight opportunities that are emerging as old practices give way to the new demands of an engaged, diverse, and restive public. They call on us to create a more inclusive democratic narrative that better captures the rich diversity of our nation and its complicated history.
Martin G. Reynolds, "Dismantling Systemic Racism in News"
During the summer of 2020, the killings of George Floyd and Breonna Taylor sent shockwaves across America. Newsrooms and the journalists in them also felt the shock. Martin Reynolds, former managing editor and editor in chief of the Oakland Tribune and co-executive director of the Robert C. Maynard Institute for Journalism Education, was one of them. Even though he saw himself "in Floyd, in Taylor, and in the faces of countless other people of color who had been slain by police," his initial instinct was to maintain his objectivity and to frame these events through the lens of a media professional and not a Black man with a Black son. Reynolds examines this experience and suggests some ways the dismantling of systemic racism in newsrooms might begin.
Read more about the other essays on the Kettering Foundation website and get your copy today!