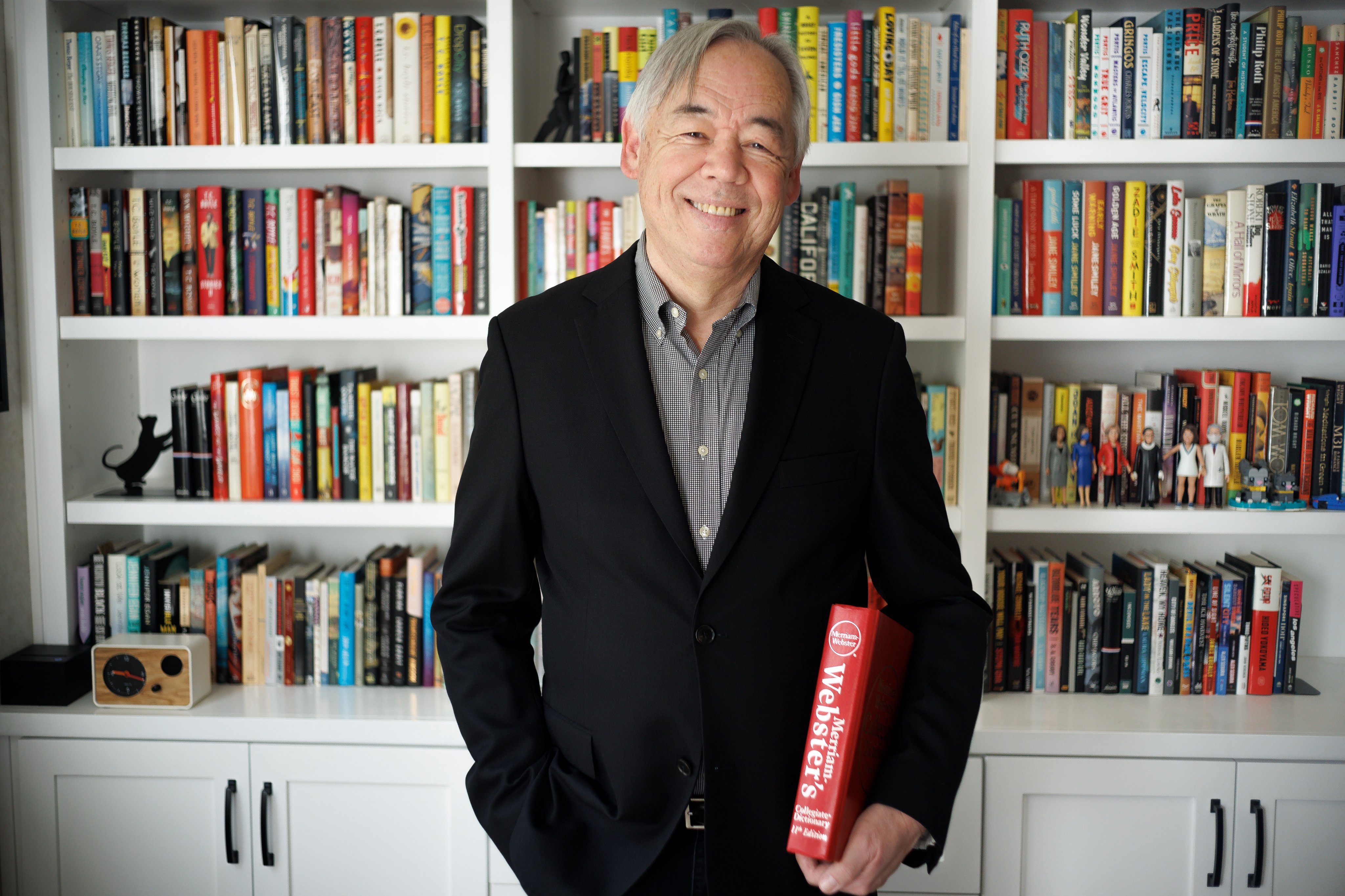 We at the Maynard Institute were shocked and deeply saddened to learn of Henry Fuhrmann's sudden passing on September 14, 2022. His staunch allyship serves as enduring inspiration for us all. We are humbled by Fuhrmann's support of the institute's programs to further diversity, equity, inclusion and belonging in journalism. We were fortunate to spend time with Henry at the institute's networking reception at the 2022 Asian American Journalists Association (AAJA) convention. At the news of his death, AAJA announced Fuhrmann would receive the 2023 Lifetime Achievement Award for "his lifelong dedication to excellence in journalism, his leadership through humble service, his generous mentorship of future generations, and commitment to AAJA."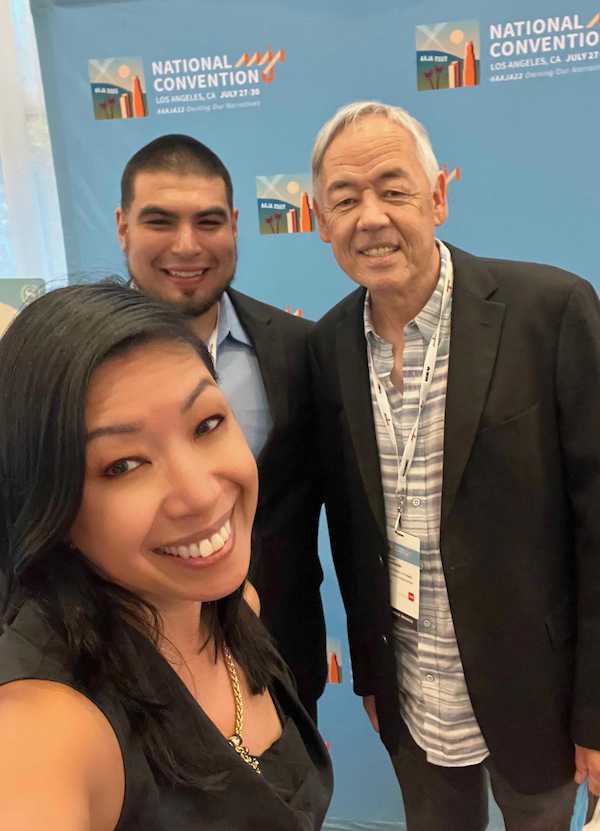 Beloved USC Professor and Mentor
Fuhrmann's mentorship has transformed the path of many emerging journalists. He joined the USC Annenenberg Media Center as an adjunct instructor and writing coach in 2016. A statement from USC Annenberg honored the late professsor, "Known for his kindness and expertise, Fuhrmann indisputably left a mark on USC Annenberg and the Media Center, both on its students and teachers alike."
Fuhrmann's support of the institute included being part of the faculty for the inaugural class of Maynard 200 in 2018. He shared his expertise as a veteran editor of the Los Angeles Times, providing the fellows with concrete skills in self editing and copy editing to embolden their narrative writing.
Later, Fuhrmann also served as a mentor for Maynard 200 Fellow Samantha Guzman. Executive Editor of Decibel at Austin PBS, Guzman graduated from the Fellowship's executive leadership program in 2021. Due to the COVID-19 pandemic, Guzman and Furhmann were not able to meet in person until 2022. As outpourings of appreciation for Fuhrmann spread online, Guzman tweeted "I don't know what I would have done without Henry's guidance during some of my most challenging times."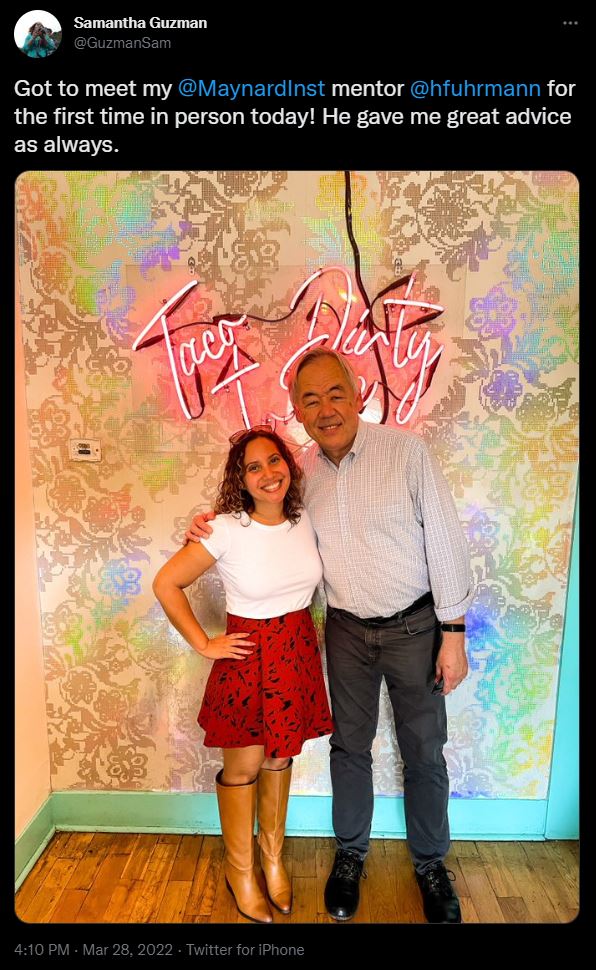 His legacy as an industry leader
As the rise of the internet was forever changing journalism, Fuhrmann helped his newsroom navigate the new terrain of blogging. The Los Angeles Times reported: "In the 2000s he was deputy editor of the Business section, and later, as more stories were being published online, he helped create style and usage rules for the new medium where none had existed."
Fuhrmann, a self-described "word nerd," also initiated changes in the newsroom to retire other outdated terms, such as replacing "transvestite" with "transgender." He also campaigned to replace the word "internment" when describing the forcible incarceration of Japanese Americans during World War II.
In addition to Fuhrmann's advances at the Times, his role as thought leader has had a lasting impact on the industry as a whole. In 2019, Fuhrmann successfully advocated for dropping the hyphen in words like "Asian-American" and "African-American." He wrote in his essay for the Conscious Style Guide, "Those hyphens serve to divide even as they are meant to connect. Their use in racial and ethnic identities can connote as otherness, a sense that people of color are somehow not full citizens or fully American." Fuhrmann's essay influenced the AP Stylebook to remove the hyphen.
We extend our sincere condolences to Fuhrmann's family and friends of Fuhrmann. As a dearly departed member of the Maynard family, we will honor hime by continuing to fight for fairness in this industry.