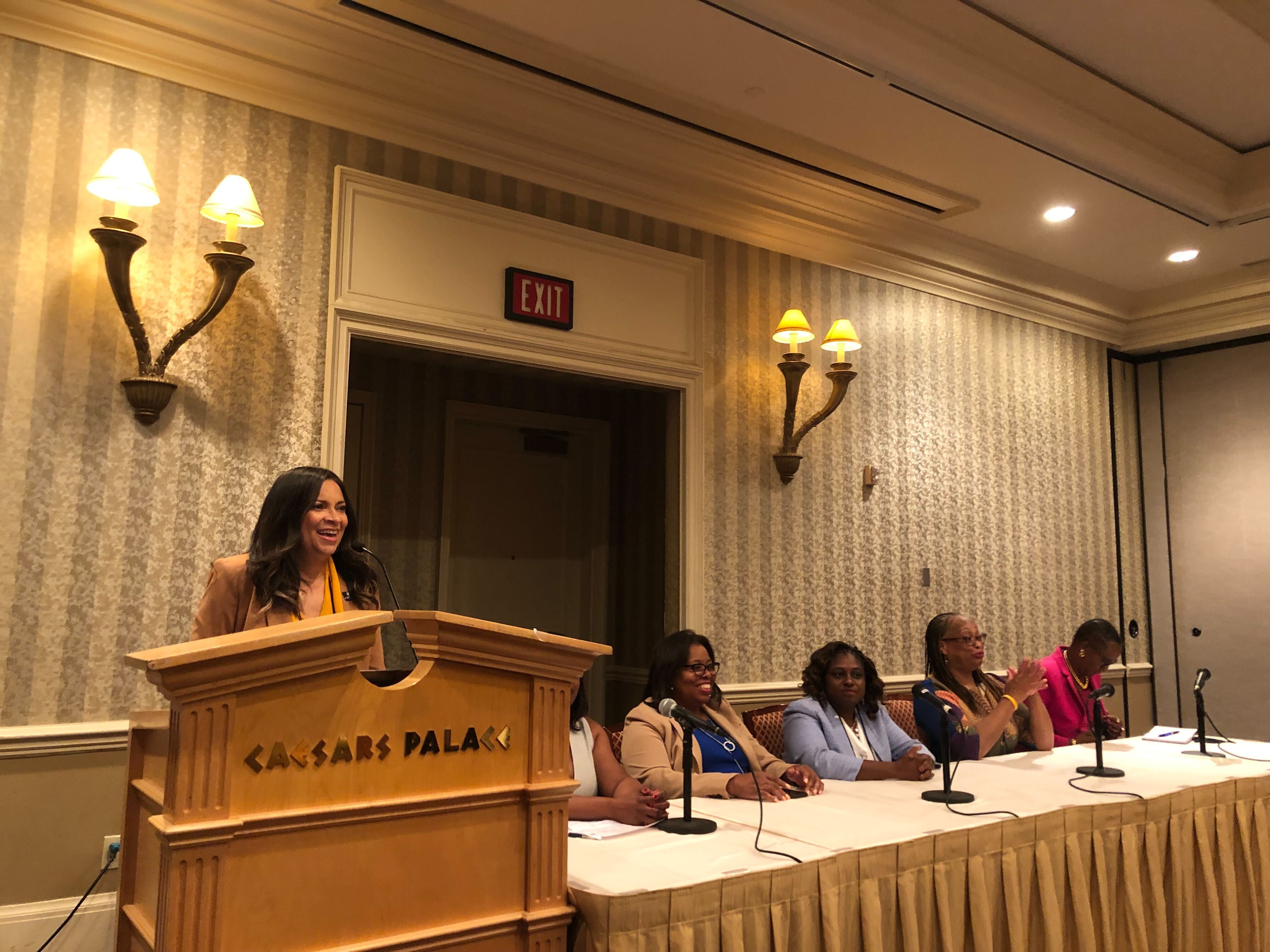 The Maynard Institute was fortunate enough to present two in-person events at this year's NABJ-NAHJ Convention in Las Vegas. In addition to a cocktail reception celebrating the institute's 45th anniversary, Felecia Henderson, an award-winning newspaper editor and Director of Cultural Competency at the Maynard Institute, organized and moderated a panel discussion titled, 'The New Face of Executive Leadership: Black Women Smash Print Industry's Glass Ceiling.' This blog details some highlights and key takeaways from the standing-room only session.
Print industry's history-making trailblazers
Last year proved to be history-making for Black journalists in positions of power. In 2021, six women were tapped to lead print news organizations as executive editor, roles traditionally held by white men. They are charged with coverage, operational budgets, hiring, retention and the overall health and viability of their organizations. In a wide-ranging conversation, seven ground-breaking women shared their journeys, issues they face inside and outside their organizations, and what they are doing to ensure more journalists of color have opportunities to succeed.
Panelists included:
Rana Cash, executive editor, The Charlotte Observer
Katrice Hardy, executive editor, The Dallas Morning News
Mary Irby-Jones, executive editor, The Courier Journal (Louisville, Ky.)
Maria Reeve, executive editor, The Houston Chronicle
Leisa Richardson, executive editor, The State Journal-Register (Springfield, Ill.)
Monica Richardson, executive editor, The Miami Herald
Debra Adams Simmons, executive editor-culture, National Geographic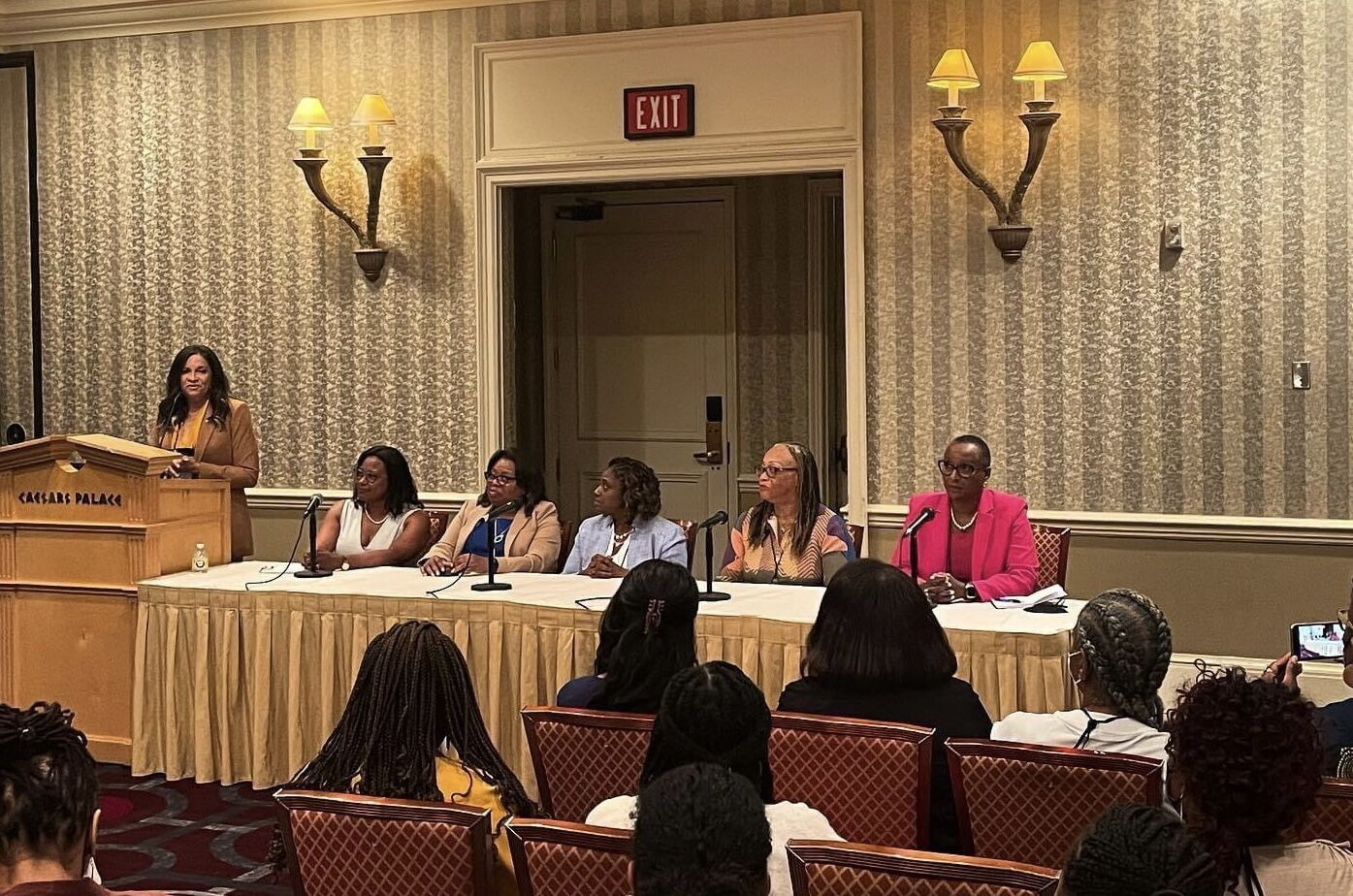 In addition to her role as Director of Cultural Competency at the Maynard Institute, Henderson has served as a coach on Diversity, Equity, Inclusion and Belonging issues to more than 100 print and broadcast news organizations nationwide that participate in Table Stakes digital newsroom innovation programs. Prior to joining the institute, Felecia was Assistant Managing Editor at The Detroit News where she was a member of the senior management team responsible for newsroom operations. Henderson shared she was inspired to create the panel session for NABJ-NAHJ convention, in part, because of lack of attention to this key milestone.
"I conceived this discussion to shine a spotlight on the extremely talented, groundbreaking women who are leading print news organizations in 2022. There has been no full-scale story on this historic period in the journalism industry, and the women deserve recognition," she said.
Holding the door open for the next generation of trailblazers
The 'New Face of Executive Leadership' session was designed to help participants take away strategies on earning or maintaining a seat at the leadership table. Key points ranged from addressing racist and sexist hate mail and social media vitriol, to tips for developing mentors and allies.
Henderson opened the session to a completely packed room. As attendees continued to stream in when there was standing-room only, she acknowledged that panelists Katrice Hardy and Mary Irby-Jones were forced to cancel their appearances at the convention.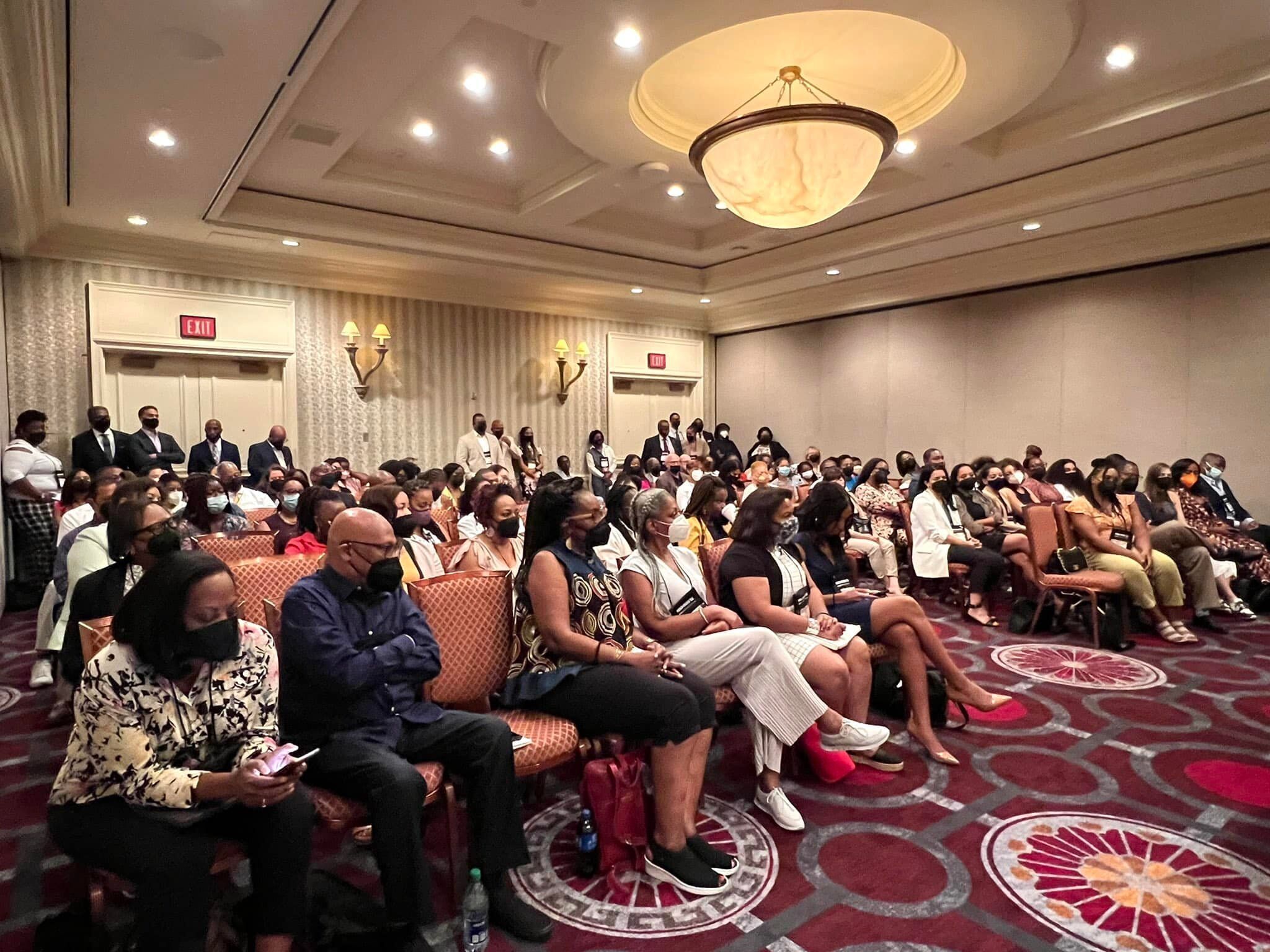 Henderson led with asking panelists about some of the positive experiences they have had as some of the first Black, female executives at their respective papers. Leisa Richardson of The State Journal-Register in Springfield, Ill., said, "I have had the opportunity to shape the careers of BIPOC journalists. Relaunching careers or starting young careers."
As executive editors, the panelists also emphasized their ability to impact diverse hiring and fair reporting practices on communities of color at their organizations. "To be able to shape coverage and hold the door open and wait to fill a job until the applicant pool is diverse is critical," said Reeve of the Houston Chronicle, "and it's not something you see unless there are executives of color."
Monica Richardson of the Miami Herald echoed the importance of holding space and nurturing journalists of color, saying that she feels joy when, "journalists come to me and say that they have never had anyone else to go to before."
The audience reaction was palpable upon hearing about the panelists' experiences with overt and covert racism. Richardson, who is the first Black executive editor in the history of the Miami Herald, shared her decision to publicly address a piece of particularly egregious hate mail. She was concerned with backlash. "You have to be fearless in order to stand up to hate and racism and to say that this is not ok," she said.
When Henderson transitioned to hear audience questions, journalists of all generations shared their gratitude for the sacrifices made by the trailblazers.
Debra Adams Simmons, who also serves on the Maynard Institute board of directors, closed by praising the community that the group of panelists have forged. "We may have been some of the first, but we will not be the last."
Don't miss our next session at ONA22
Shortly on the heels of the NABJ-NAHJ Convention, the Maynard Institute will be joining Online News Association conference in Los Angeles to continue our Vision25 Pay Equity series on Thursday, Sep 22 – 2:30 PM – 3:30 PM PT. This session is a follow-up to the August 11th webcast featuring guest speakers from Media2070. The Online News Association, OpenNews and the Maynard Institute have come together to create Vision25: Building Racial Equity in Newsrooms, a catalyst in a social change movement that seeks to build journalistic institutions where newsrooms are actively anti-racist and collaborative, and journalists of color feel like they truly belong. Learn more and register for the event.